Wildfowl & Wetlands Trust
Addressing transport inequalities through creating a cycling friendly culture.
Wildfowl & Wetlands Trust (WWT) are the UK's leading wetland conservation charity. A centre for excellence in conservation science, they are focused on saving wetland wildlife and wetland management and creation. With ten sites across the UK, one site is based in Scotland – Caerlaverock Wetland Centre near Dumfries has seven staff and up to 27 volunteers.
Rural cycling barriers
With many of their wetlands sites, by their nature, situated in remote and rural locations in the UK, the WWT face some geographical barriers to cycling. Travelling to work or visiting sites by car is common, as the sites are often a fair distance from where staff and volunteers live.
Staff that did cycle hoped to present their best self to visitors and the public -but this was often not possible after a wet and windy cycle to work and no shower facilities.
How the funding helped
Through the Cycling Friendly Employer Fund, WWT Caerlaverock received funding of £7,444 to install shower facilities, a dedicated changing area, and new sheltered bike storage.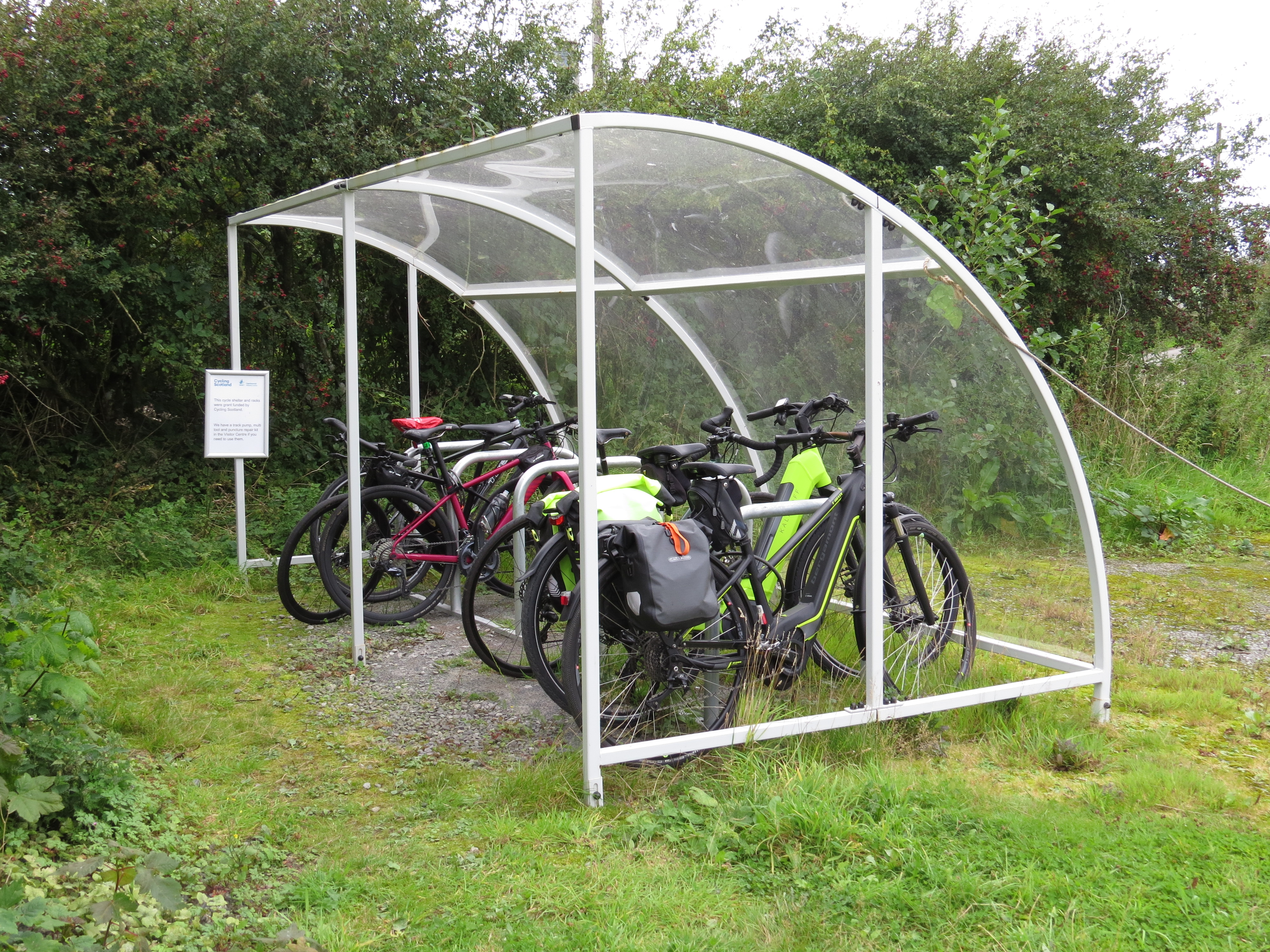 With the new facilities installed, staff and volunteers can now cycle to work and store their bike in safe, covered storage – so that even if it rains, their bikes remain dry. People can now take a shower to freshen up if they want to and change clothes in a dedicated changing area, which was not possible before the funding.
WWT Caerlaverock were already part of the Cycle to Work scheme, but with the Centre situated nine miles from the nearest town of Dumfries and one mile away from the closest bus stop, arriving at work dry and mud-free on a bike was often a challenge. The added facilities have now made it easier for staff and volunteers to freshen up at work and consider active travel.
Opening up opportunities for people
Lucy Smith, Head of Sustainability at WWT, says the new facilities will help to address inequalities and transport poverty: "When we recruit people, they tend to need access to a car because some of our sites are so rural in their location. Having these facilities now means you don't necessarily need a car - you can ride a bike here! If someone doesn't drive or can't afford a car, they previously probably wouldn't apply for a job with us, but now we can further promote our cycling friendly culture which opens up work and volunteering opportunities for more people locally."
Since successfully applying for receiving the funding in 2019, WWT Caerlaverock has been promoting cycling locally as an outdoor destination to visitors, encouraging people to cycle there along the National Cycle Network Route 7. When the Centre is open, passing people on bikes can now stop in for a cup of tea and slice of cake at the café, whilst leaving their bikes in the secure storage area.
As part of the annual Wild Goose festival in October 2020, WWT Caerlaverock partnered with Cycling Dumfries and hosted a led ride to and from the site for 15 families, who got to use the new facilities and discover for themselves that the Centre is an accessible and enjoyable place to visit by bike.
Faith Hillier, Engagement Officer at Caerlaverock Wetland Centre, has recently caught the cycling bug: "Having a covered area to lock up my bike was really useful and along with the new shower and changing area, it really encouraged me to cycle the nine miles to work. I hadn't cycled much before but have since cycled to work regularly and have really enjoyed it. I've also started exploring my local area on the bike at weekends."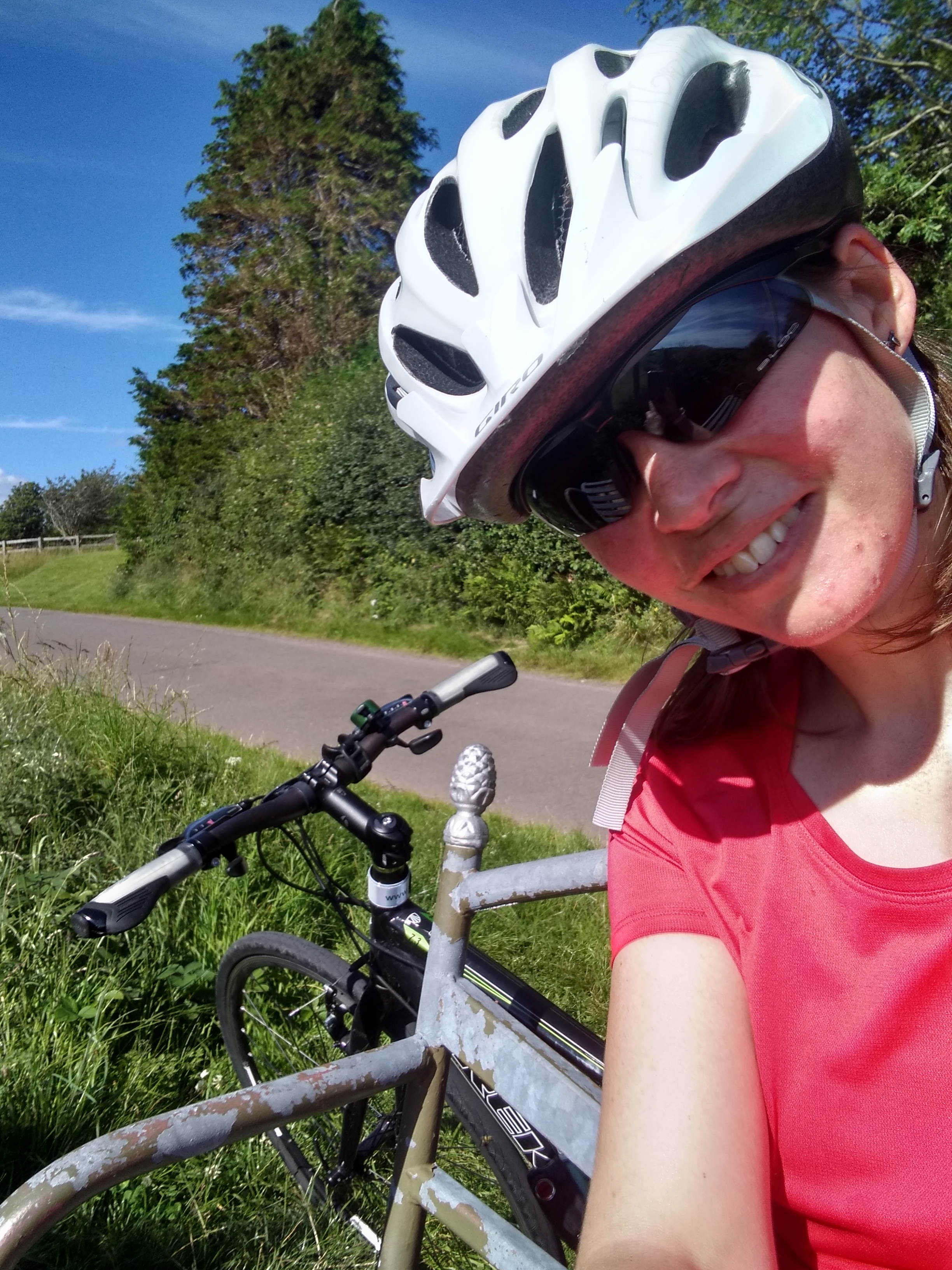 Support from Cycling Scotland
Lucy was positive about working with Cycling Scotland: "It's been awesome, from our initial interest to the follow-up and support throughout. The forms were straight-forward and relevant, and the Cycling Scotland team were really supportive."
If she is asked to give advice to another employer interested in the Cycling Friendly programme, Lucy encourages: "Go for it. Promote cycling to your staff and volunteers. Improve your environmental credentials as an organisation and improve the health and wellbeing of your staff. Environment, people, and transport poverty are so important. Since the start of the pandemic people are now really realising the benefits of cycling and walking – as an employer it's great that we can now support people to do these things."
Award-winning
The Wildfowl & Wetlands Trust have now achieved the Cycling Friendly Employer award for their Caerlaverock Wetland Centre. Aiming for the award helped to generate discussions between staff and volunteers on the benefits of cycling, and what would make people more likely to want to cycle to work. It also encouraged them to think about the wider area and connecting infrastructure, and how they could promote local cycling routes and encourage people to use them to get to the Centre.
"For us, the Cycling Friendly award demonstrates that we put our money where our mouth is and gives us a nice badge to prove it! We are keen to promote our sustainability credentials, and to do the right thing for the environment and climate change."
Find out more about becoming a Cycling​ Friendly Employer.