Speaker biographies
Our keynote speakers at this year's conference were:
Catriona Stewart, Conference Chair, writer-at-large at Herald Scotland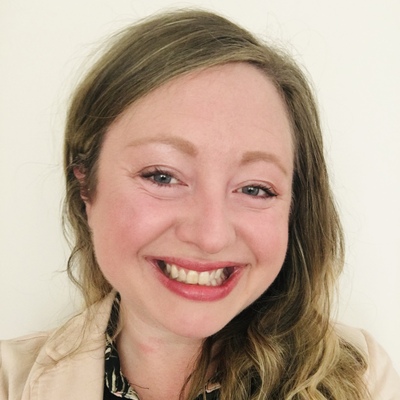 Catriona Stewart is a columnist and writer-at-large for The Herald, taking an in-depth look at a range of issues from politics and crime to social affairs and current events.
She was previously Chief Reporter for the Glasgow Times where she built a reputation as a cycling advocate over many years supporting for campaigns to make the city more cycle friendly. Catriona also teaches journalism at the University of Glasgow, is a regular contributor on radio, television and podcasts, as well as being a children's panel member.
---
Bailie Alasdair Tollemach, Councillor for Dunblane and Bridge of Allan
10.10 – 10.30 – Welcome to Stirling: Bailie Alasdair Tollemache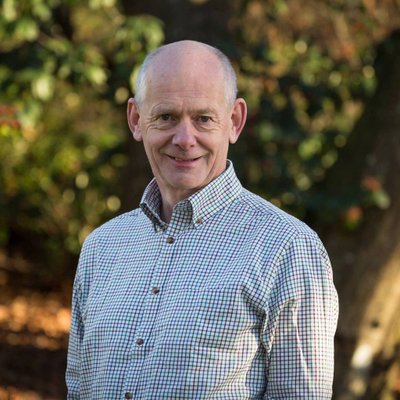 Alasdair is a Councillor for Dunblane and Bridge of Allan and has experience of working in the public, private and voluntary sectors.
Alasdair worked with Scottish Water for 25 years in water treatment and following some study in environmental decision making, moved to work within the waste department of Stirling council. Alasdair was involved in maximising recycling and reuse in the council area. This led to Alasdair setting up and running the successful bicycle reuse social enterprise, Recyke-a-bike.
He then became the Chief Executive of Stirlingshire Voluntary Enterprise (SVE), where he supported many of the third sector organisations delivering services to local people. Currently, Alasdair is chair of a Stirling based Dementia charity. Alasdair developed a love of cycling after learning to cycle aged 39. He has since organized and participated in many cycling events to raise money for charity.
---
Professor Sally Kyd, LLB, LLM, PhD
10.30 – 11.00 – A conversation with Professor Sally Kyd and Teresa Ciano, followed by Q&A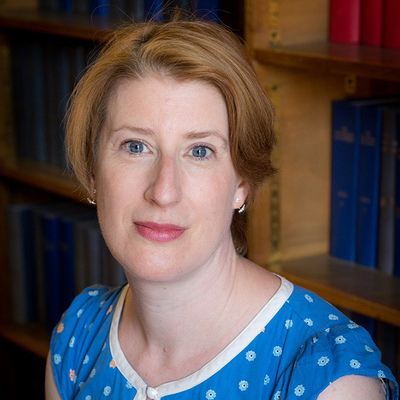 Sally Kyd is a Professor of Law and current Head of Leicester Law School. Sally's research and teaching lie in the fields of Criminal Law and Criminal Justice.
Her main specialism is in road traffic offences, having become interested in them through her Ph.D. on vehicular homicide, after which her interest broadened and she published a book entitled Driving Offences: Law, Policy and Practice. Since 2020, she has contributed to Part C (Road Traffic Offences) of Blackstone's Criminal Practice.
She is a founding member of the Roads Policing Academic Network. Her research involves empirical projects relating to causing death and underlying endangerment offences, and she has acted as a critical friend on the Law Commission's project on Automated Vehicles.
Sally has authored numerous articles and book chapters and has been a contributor to case comments on road traffic cases in the Criminal Law Review.
---
Teresa Ciano, Partnership Manager for GoSafe
10.30 – 11.00 – A conversation with Professor Sally Kyd and Teresa Ciano, followed by Q&A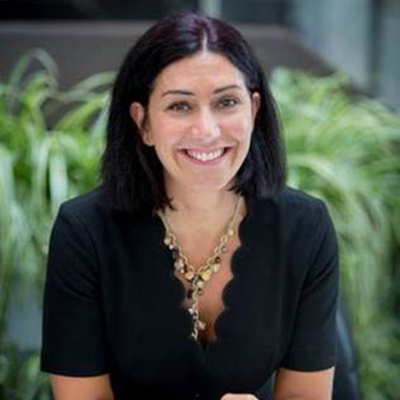 Teresa Ciano is a keen cyclist and a Partnership Manager for GoSafe: the Wales Road Casualty Reduction.
She is also the Chair of Road Safety Wales, a member of the Association of Industrial Road Safety Officers (AIRSO), and the Lead for Data collision and investigation on behalf of Welsh Strategic Road Safety Group. She also sits on the board of Trustees for The Parliamentary Advisory Council for Transport Safety (PACTS).
During her time with GoSafe, Teresa has worked on several key projects. These include the formation of an All Wales Partnership, digitisation, and playing a central role in the delivery of Operation SNAP to Wales. Her current projects include working on the change to default residential speed limits in Wales to 20mph and designing an enforcement strategy for schemes installed for Air Quality in Wales.
---
Patrick Harvie MSP – Co-Leader, Scottish Greens and Minister for Zero Carbon Buildings, Active Travel and Tenant's Rights
11.30 – 12.00 – Ministerial address: Patrick Harvie MSP and Q&A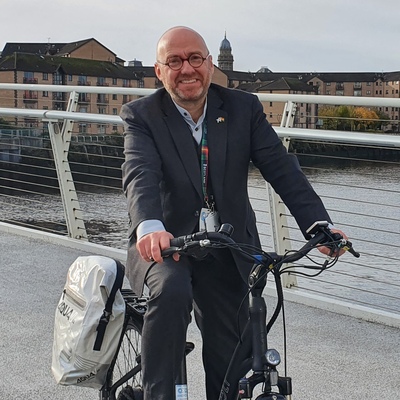 Patrick Harvie spent his childhood in Dumbarton, and attended Dumbarton Academy followed by Manchester Metropolitan University.
Before becoming an MSP he worked for a sexual health charity as an LGBT youth worker in Glasgow, and was involved in the campaign to repeal Section 28 during the Scottish Parliament's first session.
Patrick was elected as an MSP for the Glasgow region in 2003, has served as Convenor of the Transport, Infrastructure and Climate Change Committee during session 3, and as Co-Leader or Co-Convenor of the Scottish Green Party since 2008. He was appointed Minister for Zero Carbon Buildings, Active Travel and Tenants' Rights in September 2021.
---
Kirsty Lewin, active travel campaigner and founding member of InfraSisters
15.00 – 15.30 – Kirsty Lewin and Q&A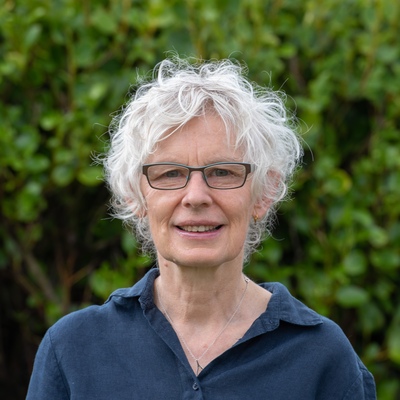 Kirsty Lewin is an active travel campaigner with a strong interest in safety both on-road and on off-road shared use paths.
She coordinates Spokes Porty, a local Spokes Lothian group, and was a founding member of the InfraSisters. The InfraSisters campaign for nighttime cycling infrastructure in Edinburgh that is safe for women and girls.
She worked for the Scottish Government for fifteen years on climate change, transport, and behaviour change policies. Her board experience includes Edinburgh Community Solar Cooperative and Sustrans. In 2008 she was run over by a lorry driver when cycling to work in Edinburgh. She now rides an e-bike, often using it as a mobility aid, and loves it.