Community
Adapted bikes make cycling accessible for people with life altering illnesses
10 March 2022
"When you see progress, it's a real buzz and can help people deal with life altering illnesses"
Gerry O'Connell from Kinross was in his early sixties when the sudden onset of a neurological condition saw him lose the feeling in his legs. Within three months, he was paralysed from the waist down.
"After the initial shock", he says "I was left unable to get out and exercise normally. I put on a lot of weight. I tried changing my diet to lose weight, but it didn't make the difference I needed. I was close to losing hope.
I knew I had to find a way to exercise, not only for the physical benefits but the benefits for my mental health the endorphins would give me.
After trying swimming, a carer recommended Gerry try the fleet of adapted bikes available through All Ability Cycling, a project based at the Bell's Sports Centre in Perth.
"The project has a wide range of bikes available including trikes, tandems and hand-crank bikes, depending on the need of the person. I started on a hand crank bike which I was able to get onto using a transfer board.
"Over the course of a year using the hand crank bike I was able to build up my stamina. It felt great doing regular exercise. It was a physical challenge. When you cycle up a hill it's hard, but an hour later you feel great."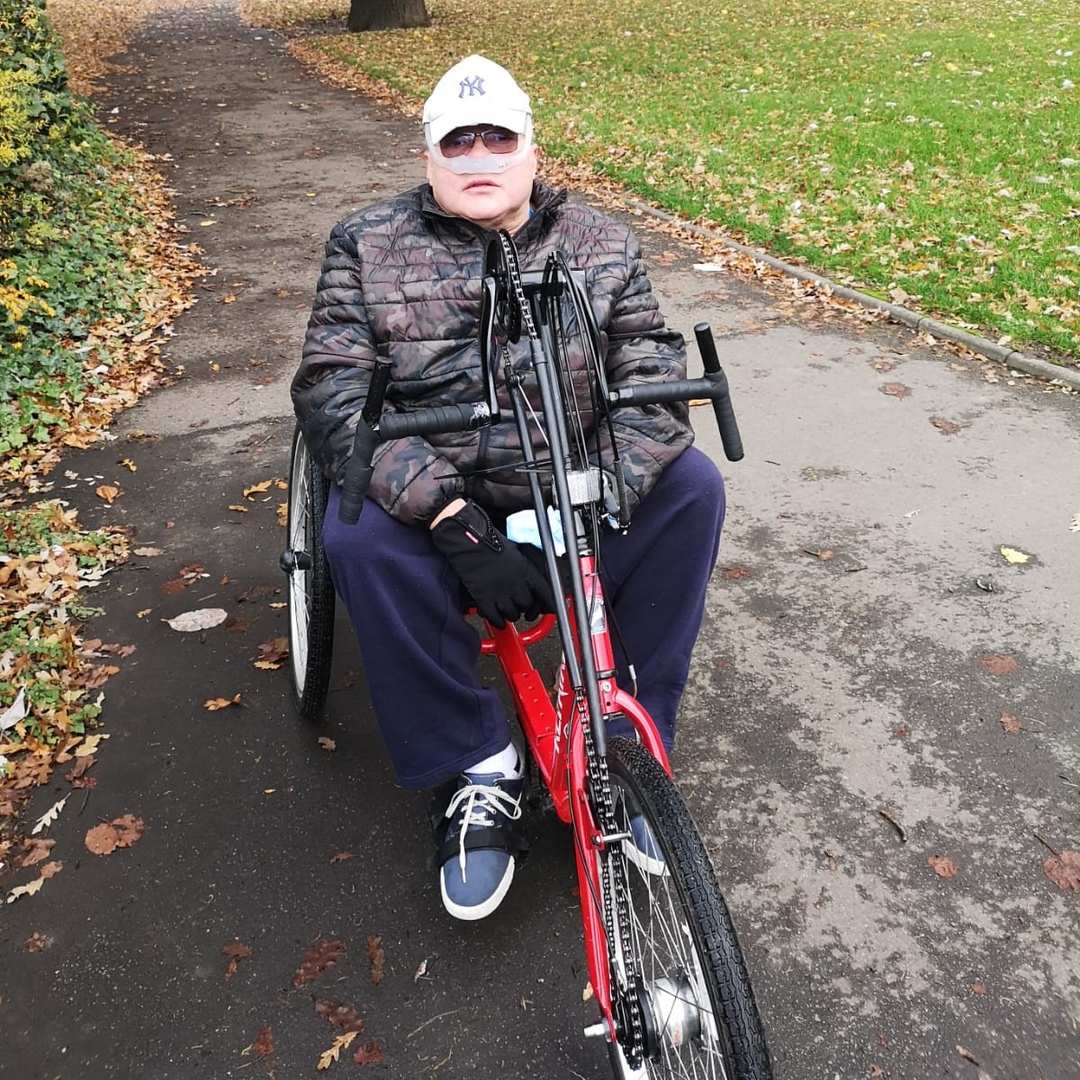 From there, Gerry was able to improve his fitness steadily through a mix of cycling and swimming.
"As your rehab progresses, it's important to be able to move to a different bike. All Ability Perth has bikes for all ages and all abilities, which really helped me develop. I really think every local authority should have a bike library."
Gerry is full of praise for the people running the scheme. "Ella came to the scheme and was a great help to me, she was able to look at my technique and find the right bike for me. It's so important to have people who are passionate about getting people in your community access to the right resources."
After the hand crank bike, Gerry progressed to a side-by-side bike that included pedalling with his feet.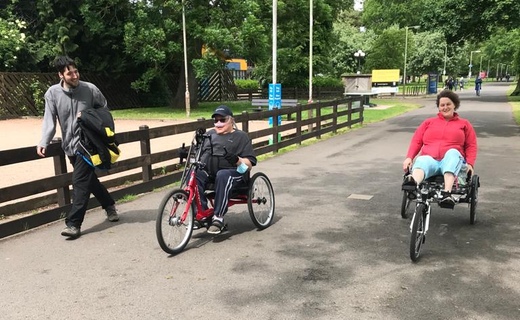 "Through doing regular exercise including cycling I became able to twitch the muscles in my quads again. Last year I started to walk in the gym, now I practically don't use my wheelchair. Before starting to exercise I had really struggled to control my weight. As soon as I started regularly exercising, I lost 30kg in a year."
The number of benefits Gerry has found from cycling are almost endless. "There's the social aspects, the physical aspects and the mental health aspects. The continuity and routine of cycling along with swimming has changed everything for me.
When you see progress, it's a real buzz and can help people deal with life altering illnesses.
---
In 2019, All Ability Perth received funding from the Cycling Friendly Community fund, which is managed by Cycling Scotland, to purchase their fleet of bikes and storage.
Cycling Scotland offers a programme of expert support, including funding from Transport Scotland, to help workplaces, social housing providers, communities, schools, campuses and NHS health boards across Scotland be more cycling friendly and attain nationally accredited awards.